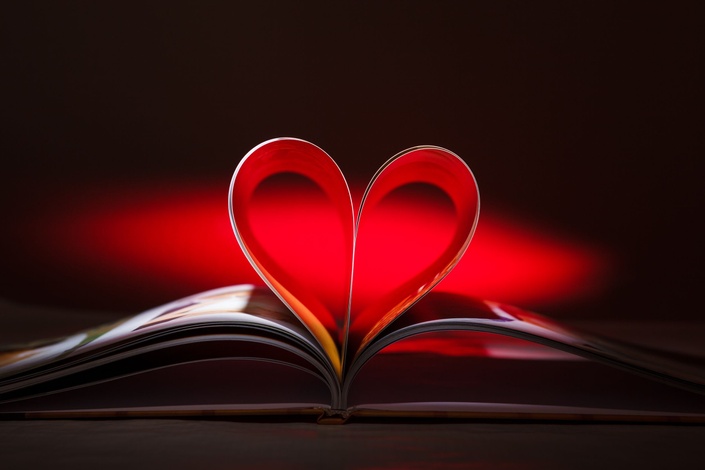 Fanning the Flames--OLD
Writing Smokin' Hot Romantic Conflict
***FIRST-TIME CLASS SPECIAL***
This is the first time I've offered this class online, so I'm offering a sweet first-time incentive if you sign up now. This first class will be offered for the super reasonable price of only $55, and after that, it will be offered at the regular price of $75. The next time I offer the class won't be until later this fall.
NOTE: I've decided to offer the class all summer, not only to give current students plenty of time to get the assignments and workshops done, but also because I've had several students enroll toward the end of the class. If you're interested in joining, do so at any time! I will be closing the class to comments August 15, and will take all the lesons down completely by August 31.
Does your manuscript keep getting rejected because the conflict and stakes aren't high enough? Are you getting frustrated by "meh" reviews on your self-published books? Do you want to pursue greater knowledge of romantic conflict so you can have an advantage when it's time to take your book out into the big bad world of publishing?
I can tell you that one of the biggest elements of a romance novel that makes me keep reading a slush-pile submission is killer conflict. If I'm constantly wondering how this couple is ever going to have a HEA with everything going on between them, it's very likely your book is unputdownable. But sometimes the romantic conflict doesn't quite mesh. It might be predictable, or falls a bit flat. But you can learn to spot issues and fix them!

This class is for romance authors who are at all stages of their writing, whether starting a new project, editing a book, or overhauling a project that's not getting enough bites. It doesn't matter if you're going for the traditionally published route or the self-published route--this class has got you covered!
This course will be a combination of lessons and workshops. I will post a few lessons a week and you can work at your own pace. Although you aren't required to post your assignments and workshop pieces, I highly recommend that you do. This is a great opportunity to get more eyes on your project, and help you troubleshoot elements of your book that might need some work. Throughout the month, I will be available to answer questions. Be sure to read the FAQ below for specifics.
The lessons will be applicable to all subgenres of romance, including but not limited to: contemporary, paranormal romance, urban fantasy, sci-fi, romantic suspense, historical romance, LGBTQ, and all age groups and heat levels. A diverse group of writers will be in attendance!
Your Instructor
Course Curriculum
First Section
Available in days
days after you enroll
What is Romantic Conflict?
Available in days
days after you enroll
Romantic Tropes
Available in days
days after you enroll
Frequently Asked Questions
When does the course start and finish?
The course starts May 2, 2016, and goes until August 31, 2016. Feel free to jump in any time! It is intensive, and completely self-paced, and I will offer feedback on all assignments and workshops. However, I will be closing the course to comments August 15, and taking the course down by August 31. Be sure you download all the materials by then!
What if I am unhappy with the course?
After the course is over, I'll ask you to fill out a survey so I can learn what I can do better. Additionally, I welcome you to contact me if you have concerns about something throughout the course of the class. No refunds will be given once the class begins May 1.
Are you going to teach me how to write?
Short answer: no. This class is focused on strengthening romantic conflict, and is going to be most useful for authors who are writing romance, or want to have a strong romantic thread in their novels.
Will this class teach me how to write a romance novel?
That is such a broad topic! I'm going to focus on one element of writing romance, and that is romantic conflict. There are tons of excellent classes and books out there on writing romance, and I encourage you to check them out, too! If you have any suggestions for future classes, feel free to hit me up.
Can I share your course materials with my friends?
All the information I'm teaching is copyrighted, and it is illegal to share it. I hate to be the heavy, but if I find out you're sharing class materials, I'm not going to allow future enrollment in my classes. I might take other action, too, depending on the situation. Be cool, mkay?
Are you going to edit my book?
You are going to learn more about the SELF-editing process in this class. There will be a few workshops where I will provide some feedback but other than that I will not be editing your book. You are welcome to visit my website at www.libbymurphyedits.com to learn more about my editing services.
If I take your class will you publish my book?
Nope. This is a learning experience for you that is totally separate from my work in publishing.
My book will be a bestseller now, right?
I can't guarantee any results for your book. Not ever. Publishing is a process that requires many steps and many people and quite a lot of it has to do with the market and which heavenly bodies are aligned. Even I can't predict what will happen! Your mileage may will vary.
Will you tell me if I've broken "the rules" of writing, or if my idea is stupid?
Heck no. Every editor will approach a book in his or her unique way. Some editors follow certain "rules" of writing while others ignore them. We all have our own wacky processes ;) Your book is YOUR book. You never know who will love it and make your publishing dreams come true. I'm not going to be the one who tells you that you can't do something because it's "the rules."
I hate (fill in subgenre of romance) and I don't want to read it. Will I have to?
Look, we're all here to learn, and I'm looking forward to having a diverse group of talented writers who write all across the genre. We all like and dislike different things, but we're all going to be cool about it to each other. Nobody will make you read something you don't want to, but I do expect courtesy. I'm encouraging open hearts and open minds - be ready to learn new things!